For best viewing, please set your browser to maximum screen (800x600).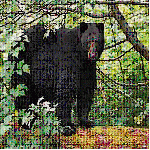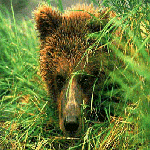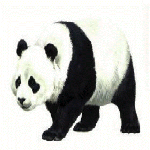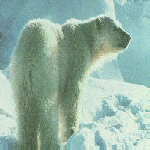 Welcome to Beary Bears, my web site on Bears.
---
Why Beary Bears?
This web site is a classroom resource for the Bears theme unit Grade One and Three students must cover. Therefore, this site is intended for both students and teachers. Everyone is sure to find something to their liking!
Students -- you can use this site as a research base to learn more on bears. Activities are also included that you can download and print. Furthermore, you have a list of English books to read as well as poems and songs. A list of computer software to download is also provided. Please note that this web site is written for you!
Teachers can use this site to find interesting teaching ideas as well as great projects to be done with their class, namely Cuddles Traveling Backpack Project. I included teacher activities because I wanted to give ideas for classes participating in the Cuddles project. Moreover, teachers may want to use the site as an internet center. Students could learn about bears online as well as follow Cuddles' field trip around the world through his web page.

---
What is Beary Bears?

Here is a brief look at the contents of this web site.
| | |
| --- | --- |
| | Basic information on the four most common types of bears: Black Bear, Grizzly Bear, Panda Bear, and Polar Bear. |
| | |
| | Gallery full of multimedia files. |
| | Cuddles Traveling Backpack Project combines both the internet and classroom activities. Classes register to participate in the exchange. Very cute class activity that students adore. FOR TEACHERS ONLY |
| | Links to great web sites on Bears. |
| | Safety tips for email, internet safety as well as contracts for children and parents to sign. |
| | Search tips as well as great search engine links. |
| | Sign and view our guestbook. |
| | Email webmaster: Chantal Latour. |

Enjoy your visit of Beary Bears!
IMPORTANT NOTES

* Before starting to explore the web site, please read the safety tips for web safety.

* When a page does not load properly and images are missing, please reload the web page by pressing the RELOAD button.

* This web site was created with Claris Home Page on an IBM computer.

It is best viewed with the Netscape Browser.